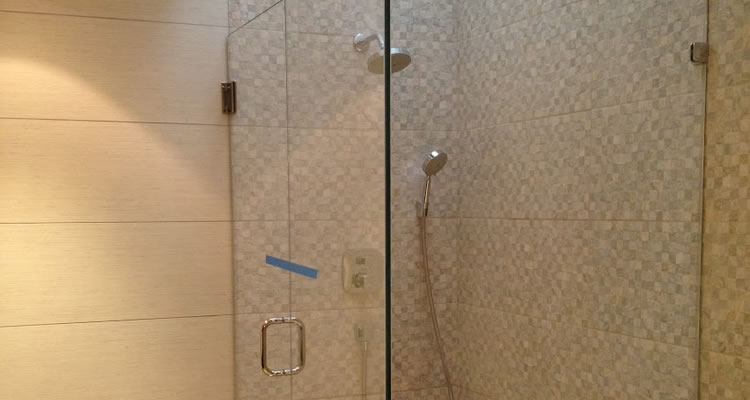 Bathroom Remodeling Services in Fairfield County, CT
We'll build that spa-like luxurious bath you've always wanted!
Remodeling the bathroom in your Fairfield County home is one of the most personal remodeling choices you can make with your home.  Because it's such a personal room, a well planned out and built bathroom remodel is one of the most rewarding projects both for your own enjoyment and the increased resale value in your home when it becomes time to sell.
Craftsman Contracting is a construction contractor based out of Norwalk, CT and serving most of Fairfield County, CT.  We specialize in remodeling and renovating our clients bathrooms including basement bathrooms, hallway bathrooms and master bathrooms of all sizes.
Whether you'd like to convert that old bathtub nobody uses into a luxurious new tile shower, build a beautiful tile tub or shower surround, install new heated tile flooring, or a beautiful new vanity, the team at Craftsman Contracting will be able to build your bathroom vision.
Complete bathroom remodels
Custom tile shower surrounds
Custom tile tub surrounds
Heated tile bathroom flooring
New bathroom vanities
Accessibility upgrades
Bathroom remodeling projects can be a minor inconvenience that is quickly forgotten when you finally have that moment of privacy to enjoy your beautiful new space.  Craftsman Contracting can build you a bathroom that would rival any 4 or 5 star luxury hotel, resort or spa.  We'll help you through the design and planning phase, through to material selections and a final finished product you can enjoy.
Why Choose Craftsman Contracting For Your Bathroom Remodeling Project?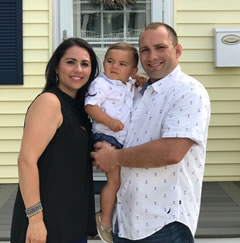 We at Craftsman Contracting pride ourselves on our attention to detail we give to each and every bathroom we work on as if it were our own.  This ensures the highest level of quality and craftsmanship in everything we do.
A professional bathroom remodeling project relies on careful planning, excellent communication, precision & accuracy, and the contractors ability to understand your vision and execute the plan without excuses.
If you'd like to schedule a consultation to discuss building that luxurious and relaxing spa-like bathroom you've always wanted then give us a call (203) 642-3343 or fill out our contact form and we'll get right back to you.