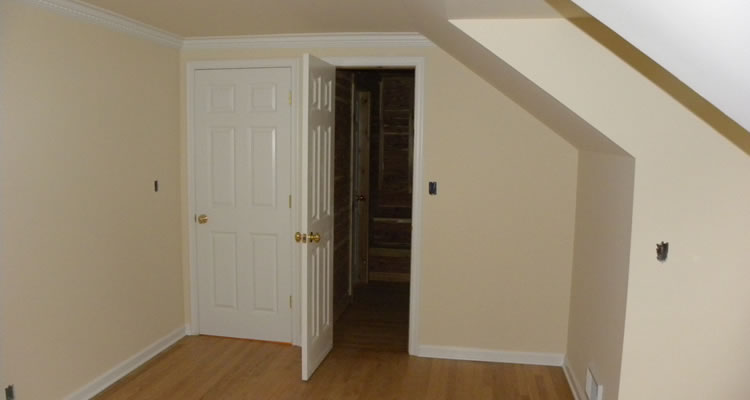 Custom Carpentry Services in Fairfield County, CT
We specialize in wood construction and carpentry.
So what does it take to be a Carpenter? Carpenters work with wood and other building materials to complete a variety of construction projects. The specialty requires the ability to read blueprints, lay out projects, measure and cut wood and assemble different materials. We are also responsible for ensuring our work is accurate and in compliance with building standards.
We provide mechanical skills to work with a variety of tools and machines. And we also have great math skills to adequately measure materials to be cut and installed. And of course we need to pay attention to the finer details, that really finish off a project in the most aesthetically appealing way.
Craftsman Contracting is a construction and carpentry contractor based out of Norwalk, CT and serving most of Fairfield County, CT.  We specialize in carpentry projects such as wood deck construction, custom built-in storage and shelving, kitchen remodeling, bathroom remodeling, finishing carpentry and general handyman services.
From building a beautiful new deck to replacing all of the crown molding throughout your home the team at Craftsman Contracting can complete your project to the highest of quality standards.
Carpentry Services in Fairfield County, CT
Wood sheds and outdoor structures
Crown moldings
Custom built-in storage and shelving
Why Choose Craftsman Contracting For Your Carpentry Projects?
Whether you'd like some new built-in storage, a beautiful new wood or composite deck or all of the finish carpentry completed in your newly completed renovation.  We at Craftsman Contracting pride ourselves on the attention to detail and quality of our workmanship that we invest into each and every carpentry project we work on.
We'll treat your project as if it were our very own, ensuring the highest level of quality in everything we do.
A custom carpentry project relies on careful planning, excellent communication between client and contractor, precision & accuracy, and the contractors ability to understand execute the plan without excuses.
If you'd like to schedule a consultation to discuss building your custom carpentry project then give us a call (203) 642-3343 or fill out our contact form and we'll get right back to you.