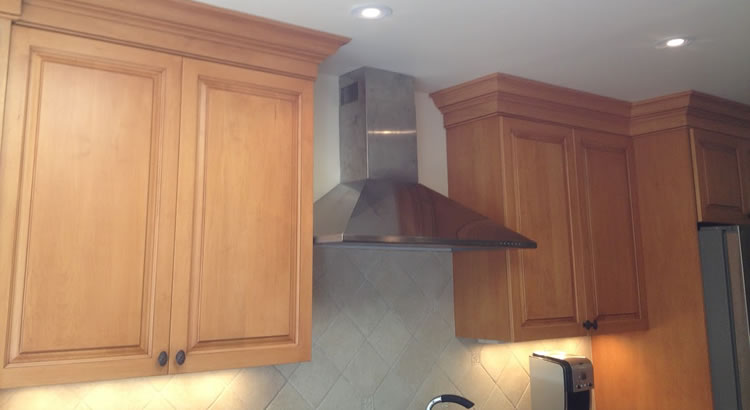 Kitchen Remodeling Services in Fairfield County, CT
We transform kitchens into beautiful new spaces!
Your kitchen is the heart of your home.  You hold your family gatherings in the kitchen, meals are prepared and enjoyed in the kitchen and if you're like most families or households you probably use the kitchen to entertain guests too, or at least it's where everyone usually ends up!
A well laid out kitchen, designed around your lifestyle (and budget) will make it a more enjoyable room to spend time in.  If your kitchen is 15-20 years old, it's probably time for an update.
Craftsman Contracting is a construction contractor based out of Norwalk, CT and serving most of Fairfield County, CT.  We specialize in remodeling and renovating kitchens of all shapes and sizes for customers with discerning taste and eye for detail.
Whether you'd like new kitchen countertops or new kitchen cabinets or a complete kitchen gut and remodel the team at Craftsman Contracting can transform your kitchen into something you'd expect to see in a magazine or on TV.
Many Real Estate experts and construction and remodeling experts would agree that a tastefully remodeled kitchen can often recoup up to 125% or more of the remodeling cost when it comes time to sell the home.Updating your kitchen every 15 years or so can help retain the value in your home and prevent it from looking too dated.
Just remember… If resale of the home is the eventual goal it's very important to design/remodel your kitchen in a way that might be appealing to buyers, not just yourself.  This is why updating your kitchen and following the trends every 15 – 20 years can help retain the value in your home and prevent your space from looking too dated (and getting too boring).
Kitchen Remodeling Services in Fairfield County, CT
Kitchen design and planning
New kitchen countertops
Custom kitchen cabinetry
Kitchen finish carpentry
Custom bar construction
Kitchen island construction
There are lots of things to consider when you finally decide to remodel your kitchen, and it helps to know that Craftsman Contracting is on your side.  As an expert remodeler in all areas we are well versed on the latest trends and materials for kitchen renovations and we can bring ideas and experience that will be invaluable to your project.
When remodeling your kitchen, we know and understand that you want the project to go as quickly and smoothly as possible so you can start using your new kitchen.  This takes a vision on your part and then hiring the right company to take that vision and actually build it for you!
Why Choose Craftsman Contracting For Your Kitchen Remodeling Project?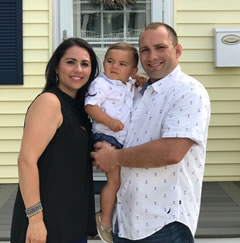 When you choose to work with Craftsman Contracting for your kitchen remodeling project you are partnering with a small team of dedicated craftsman.  We at Craftsman Contracting pride ourselves on our attention to detail we give to each and every kitchen we work on as if it were our own.
Our mission is to provide the highest level of quality and workmanship in everything we do.
A professional kitchen remodeling project relies on careful planning, excellent communication, precision & accuracy, and the contractors ability to understand your vision and execute the plan without excuses.
If you'd like to schedule a consultation to discuss building the luxurious kitchen you've always wanted then give us a call (203) 642-3343 or fill out our contact form and we'll get right back to you.