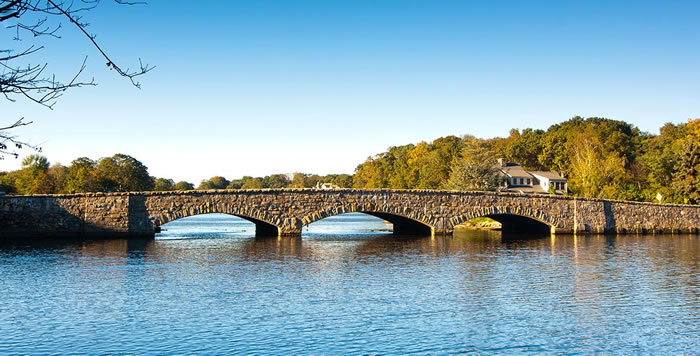 Home Remodeling Contractor Serving Darien, CT
We specialize in kitchens, bathrooms and carpentry.
Have you just purchased a new-to-you home in Darien and would like to make some improvements?  Are you looking to remodel or renovate an older Darien home?  Darien, located just off I-95 between Norwalk and Stamford, has a rich history dating all the way back to 1641!
The town was eventually incorporated in 1820.  A charming town along the Long Island sound, Darien has many beautiful homes as well as a quaint business area with many small-business and boutique stores providing a unique shopping experience.  To learn more about this area, please visit the Town of Darien website here.  Darien, offers a beautiful waterfront area and picturesque views
Craftsman Contracting LLC provides home remodeling and renovation services throughout Darien, CT.  If you'd like to remodel your master bathroom, transform your old and dated kitchen, build a new deck, or complete some custom carpentry projects such as built-in storage, finishing work, and more our team can help!
Home Remodeling Services In Darien CT
Craftsman Contracting LLC Home Remodeling Services in Darien CT?
How can we help you improve your Darien home?  Whether you are looking for a more open and functional kitchen, a more luxurious spa-like bathroom retreat or a beautiful new wood or composite deck.  The team at Craftsman Contracting LLC pride ourselves on the attention to detail and quality of our workmanship that we invest into each and every remodeling project we work on.
You can count on us to treat your home as if it were our very own, ensuring the highest level of quality in everything we do.  From our organization to our great communication, and the clean job site you'll know you're in good hands.
You can rely on us to remodel your home into the space you want it to be without all the hassles and horror stories that are common to our industry.  Not only that, we'll do it for a price that will be right in-line with our competition and we'll exceed your expectations.
To schedule your FREE remodeling consultation to discuss your home remodeling project in Darien CT call (203) 642-3343 or fill out our contact form and we'll get right back to you to schedule a time to come and take a look.