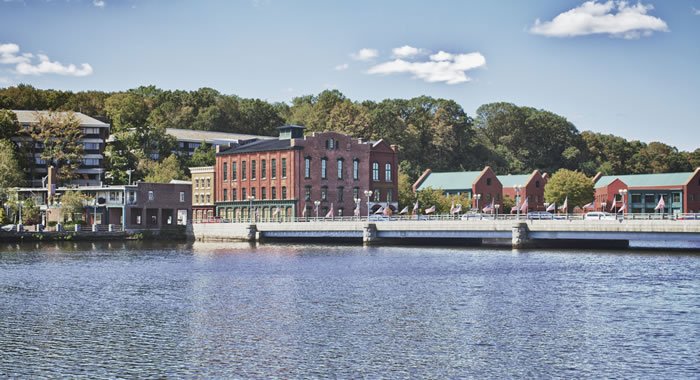 Home Remodeling and Construction Service Westport, CT
We remodel kitchens, bathrooms and build custom carpentry projects.
Westport, located in Fairfield County along the Long Island Sound, has a history dating its first inhabitants back to over 7,500 years ago!  A rich culture of artists, musicians and authors aided Westport's growth in the 1950's. Now, home to a population of over 26,000, Westport has developed into a center of finance and insurance, and professional, scientific and technical services.
A lovely downtown area with plenty of shopping and dining makes Westport a desirable place to live and visit.  To learn more about this area, visit the Town of Westport website here. Westport offers a lovely downtown area. Shopping, dining and entertainment with a view of the Long Island Sound, Westport is a hot spot in Fairfield County.
Craftsman Contracting is a home remodeling and construction contractor that has completed many projects in the Westport area.  We are experienced in all areas of home remodeling and construction but we choose to specialize in kitchen remodeling, bathroom remodeling and custom carpentry projects such as finish carpentry, custom decks, built-ins, renovations and more.
Home Remodeling Services In Westport CT
Why Choose Craftsman Contracting For Your Home Remodeling Project in Wesport CT?
Whether you are looking to replace those kitchen cabinets and countertops, convert an old bathtub into a shower or finish off the crown molding in your home.  We at Craftsman Contracting pride ourselves on the attention to detail and quality of our workmanship that we invest into each and every remodeling project we work on.
We'll treat your home as if it were our very own, ensuring the highest level of quality in everything we do.
You can rely on us to remodel your home into the space you want it to be without all the hassles and horror stories that are common to our industry.  Not only that, we'll do it for a price that will be right in-line with our competition.
If you'd like to schedule a consultation to discuss your home remodeling project then give us a call (203) 642-3343 or fill out our contact form and we'll get right back to you.