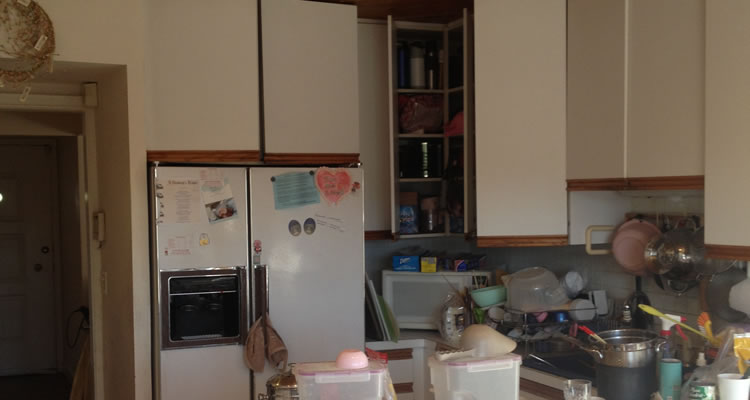 Kitchen Remodeling is certainly fun to dream about but putting dream to hammer and saw is a whole new ball game for most homeowners and one they haven't practised for if you get my drift.  If you are about to embark on your kitchen remodeling journey you may find this small collection of 9 kitchen remodeling tips helpful.
Start With A Realistic Budget
We'll start with the most important.  Your budget is going to dictate what you can or cannot do with your kitchen remodeling project.  All too often a homeowners dreams of a beautiful new kitchen come crashing down because they never really understood the actual costs of what they were asking for.  Often it's something they've found online, in a magazine or on a TV show, where an unrealistic cost has been presented for a beautifully renovated kitchen, or the cost isn't relevant to our area.
Starting out with a realistic budget will make your project easier to work with and plan for and it will help improve communication throughout the project.  What is a realistic budget for a modern kitchen remodel?  $15,000 – $100,000+ depending on how large the kitchen is, the existing structure and how fancy you'd like to get with you materials.
If you have absolutely no idea what it's going to cost but you have some grand ideas then your best bet is to contact a contractor and have them come and discuss the options for your space.
Understand Your Flooring Options
There a variety of flooring options available for kitchen laminate to LVT (luxury vinyl tile), ceramic or stone tiles and even hardwood.  The cost between these materials can be significant with stone tile and hardwood being the most expensive options.  Any flooring in your kitchen needs to be extremely durable and should be able to withstand cutlery being dropped, dishes being dropped and other mishaps without scarring, denting or otherwise damaging the flooring.
What about maintenance requirements or any special applications that might be required, in the case of sealing grout between tiles or staining/sealing hardwood flooring.  These should be considered as long-term maintenance expenses when looking at these materials for your kitchen floors.
Kitchen Storage Solutions
Storage in a kitchen is usually at a premium and can often be overlooked during a busy kitchen remodel.  There are variety of storage solutions that can work great in kitchens from custom built-in shelving to custom drawer inserts for knives and utensils, roll out shelves for convenience and more.  Discuss your kitchen storage needs with your contractor to see what type of creative solutions can be worked into your remodeling project.
What About Your Kitchen Lighting?
Even the most beautifully designed kitchen would be a real drag to cook or entertain in if the lighting was poor.  While a candlelit dinner with your spouse at a fancy restaurant is a nice treat every once in a while it's not an experience everyone wants in their home kitchen.  Good lighting is essential and the kitchen should have more lighting than any other room in your home.  Skylights are always a popular way to let natural light into your kitchen and under cabinet lighting systems are also essential in today's modern kitchens.
LED lighting for under your kitchen cabinetry can make your counter space nice and bright to work on and it uses only a fraction of the power that most halogen bulbs which are often just as expensive.
Design Your Kitchen For Accessibility
Accessible design is a popular remodeling trend that isn't going away anytime soon and there is a lot of accessible design principles that can be applied to a kitchen.  Wider walkways around kitchen islands to allow for easier manoeuvring, easily accessible storage (such as roll out shelving), multi-height counter tops for children to use, and more.  The easier your kitchen is to use and move around in, the more enjoyable it will be to spend time in.
Are You Including A Kitchen Island?
Kitchen islands are great for additional counter-space, storage and an area to eat or entertain.  When it comes to including a new kitchen island in your kitchen remodel, form should follow function!  You'll want the kitchen island to be large enough and provide enough space so it's usable and not just something "in the way".  Consider creative storage solutions such as the inclusion of roll out shelves or built-in storage to make your kitchen easier to organize and manage.
Include More Countertop Space
More usable counter space is usually always one of the requests when looking at a potential kitchen project.  We don't just use the kitchen for meal prep, many of us use it for an office, a mail room, a meeting place and a myriad of other uses that find our countertops cluttered with stuff!  Plan for more additional counterspace than you think you need and you'll probably never regret it.
Consider Ease Of Cleaning
Cleaning up after meal preparation or a family dinner is always a chore that nobody looks forward too.  But, with clever design and a well thought out kitchen layout these mundane tasks can be made easier and more enjoyable.  Take flush mounted or under counter mounted sinks for example, there is no edge to collect crumbs when you clean the counters with a cloth.  Granite and tile surfaces are also very easy to keep clean with a simple wipe with a damp cloth.
Hire A Good Kitchen Remodeling Contractor
If you have big dreams for your kitchen but don't have the skills or time to attempt a kitchen remodel on your own, it's time to call in a professional.  Craftsman Contracting is a small family-run and locally owned construction company based out Norwalk, CT.  We specialize in kitchen remodeling projects.
Owner of Craftsman Contracting Gary Bruzzese brings a lifetime of construction and remodeling experience to the table. Born and raised in New Rochelle, NY, Gary grew up working for his father in the family business.
From the age of 10, tagging along with his father while on summer vacation, Gary worked his way up through the ranks from sweeping up the floors, to becoming a Lead Carpenter and eventual Project Supervisor, overseeing high-end renovations.
If you're looking for a construction company with an eye for detail and reputation for high quality finished work give us a call (203) 642-3343 or fill out our contact form and we'll get right back to you.